Germs & Bacteria
SO MANY THINGS CAN HAPPEN TO CARPETING
Germs & Bacteria of all kinds can be tracked onto your carpeting. Even the use of treated door mats cannot prevent this from happening. All types of germs are alive and thriving in your carpet, and as long as it remains dirty, they will continue to breed and grow.
Soapy, sticky residue from conventional shampoo, dry foam, spray and bonnet methods of cleaning will cause rapid resoiling. Spots and stains will resurface because they were only pushed a little deeper, and the traffic will lanes will appear dirty much sooner.
Sand, Grit and hard dirt particles, which are deeply embedded in your carpet will cause abrasion of the tips and sides of the fibers. These scratches make the carpet look dull.
Just like a hard surface floor, which must be scrubbed or mopped often to keep it clean, your carpet gets dirty. It just doesn't show soil as much because the dirt is hidden within the carpet pile.
Dirt Particles contain an assortment of minerals and chemicals which are gathered and blended from a wide area. Humidity or moisture tracked into your home on shoes can act as a catalyst to this foreign matter. The reaction may cause severe damage to the dye and can actually change the color, if left in your carpet.
Gases in the air caused by burning of various fuels and the action of the sun on certain other gases in the atmosphere can affect the stability of a dye.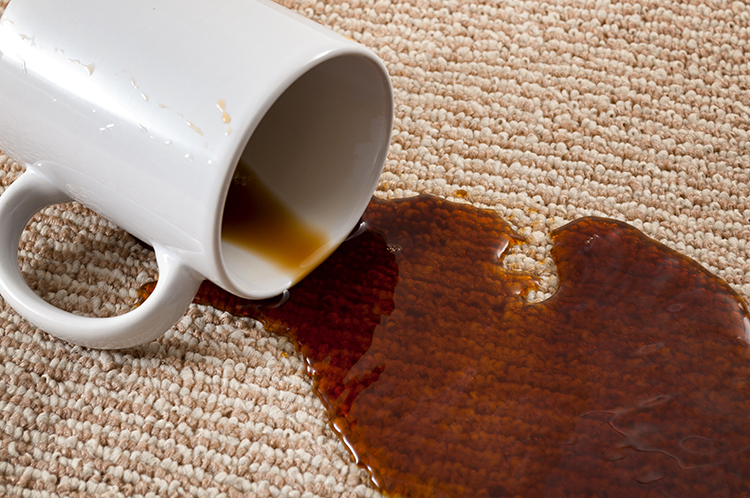 What To Do About Spills and Stains
TREATMENT FOR STAIN REMOVAL & TYPES OF STAINS
If you encounter stains or spills, pick up all removable solids immediately. In cases of muddy footprints, wait for them to dry before you vacuum.
Types of Stains:
Water Soluble
(include most food, beverage, urine and vomit) and
Solvent-Soluble
(include oil, grease, tar, crayon, lipstick and butter)
DETERGENT SOLUTION FOR REMOVING WATER-SOLUBLE STAINS - mix 1 teaspoon of mild detergent (such as Ivory Liquid) into 1 pint of lukewarm water. Do NOT use automatic dishwater detergent or any other solution containing bleach. Sponge the detergent mixture on the stain, and work the solution from the outer edges toward the center of the stain. A lather will form. Gently sponge off this later with clear, cold water until all visible signs of the suds have disappeared.
NEUTRALIZING RINSE - Mix 1 tablespoon of white vinegar into 1 pint of cold water. Sponge this mixture lightly onto the affected area. The vinegar will neutralize any detergent residue that may remain in the carpet or that may wick to the surface during the drying process. Blot as much of the moisture out of the area as possible by using absorbent whiter cloth or toweling or paper towels. Never use newspaper or anything with print. Finally lay dry absorbent toweling on the area and weight with a heavy object. After the area is dry, brush lightly to restore the normal texture of the carpet.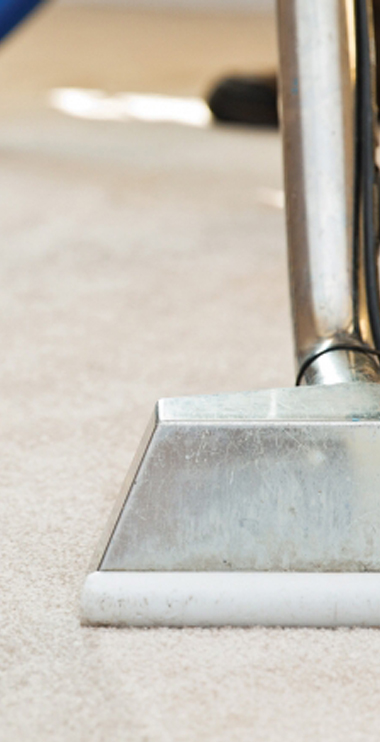 Dupont Teflon Advanced Carpet Protector - Helps keep your carpets cleaner, brighter and fresher.
You can't see or smell Teflon Advanced carpet protector, but you'll feel it's presence time and again.
Teflon Advanced carpet protector offers superior soil protection and repellency that helps reduce maintenance and allows for easy cleanup. Your carpets stay cleaner, brighter and fresher longer because you've protected your investment. Teflon Advanced is on the job fighting soil and stains - so you don't have to.
Easy, quick-drying Teflon Advanced is applied as a spray onto your freshly cleaned carpet by a professional carpet cleaner. It leaves no odor or residue; is nontoxic and safe to use around family and pets. Teflon Advanced is also CFC - and solvent free.. DuPont recommends the application of Teflon Advanced after each cleaning on all carpet types, including those with built-in-soil and stain protection.